While here at Teepee Electrical we gear up for the future demand of electrical vehicles (EV), you have to question the long-term viability of the EV sector and the demise of the combustion engine.
Presently, Teepee manufactures cable harnesses predominately for vehicles powered by the good old combustion engine, which, if the UK Government has its way, will no longer be manufactured after 2035.
So is the EV sector up to the task of converting us from petrol and diesel to electricity?
The simple answer right now is no.  While during Covid-19 lockdown the world witnessed the benefit of clean and unpolluted skies, it didn't necessarily create a sudden demand for EVs.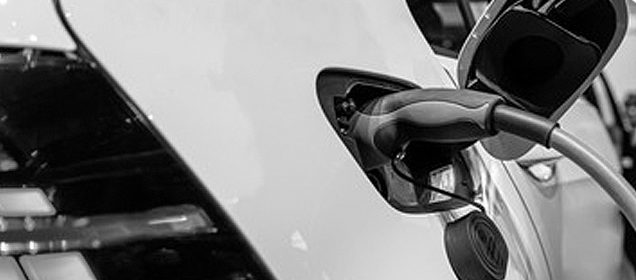 The number of people considering an EV for their next car appears to be on the way down. Interest in electric cars has declined since the coronavirus pandemic hit, new research suggests. In February, a survey of 17,628 motorists by the AA found 47 per cent would consider an electric vehicle when they next change their car.
However, new research suggests that number has dwindled since lockdown. A survey of 2,001 UK adults by USwitch in August found just 19 per cent of buyers are considering an EV, with 11 per cent expecting to buy one in the next two years.
With millions of office workers now working from home temporarily and some for the foreseeable future, their use of petrol or diesel cars has dwindled making the cost of buying a new EV with lower running costs no longer such an attractive proposition. Especially when you consider the over-inflated cost of EVs, even with the £3,500 Government subsidy, and more importantly the lack of infrastructure i.e. charging stations.
So while all of the major car manufacturers that we are familiar with prepare to launch EVs, there are some new and innovative entrants to the EV sector trying to steal a march on the incumbents and their swollen coiffeurs.
One such company is Arrival, a 5-year start-up based in Banbury, Oxfordshire.  Their electric van designed for the last-mile delivery service has won them a multi-million-pound order from the parcel carrier UPS for 5,000 vehicles with a further 5,000 to be confirmed.  Arrival intends building their vans across a network of micro-factories in the UK.
Another interesting entrant to the EV sector is Volta Trucks based in Stockholm, Sweden who have designed the Volta Zero HGV with a payload of 8,600kgs and an overall volume of 37.7 cubic metres, with space for 16 Euro pallets.
Volta says the removal of a traditional engine meant it could rethink how trucks are designed, with the safety of vulnerable road users put at the core of its design. It has 220 degrees of direct vision around the vehicle, making it easier to spot cyclists and pedestrians, while drivers also sit much lower than a traditional truck driver.
Prodrive and Astheimer in the UK are working together to build the launch vehicle, with the production of 12 pilot fleet vehicles coming in the first half of 2021. These will also be built in the UK before being used for testing with various European logistics companies.
Final production models are anticipated to be built in the UK from 2022, though Volta Trucks is still working to find a manufacturing partner.
But while many new innovative start-ups look to the future of cleaner transportation, amongst the most famous being Elon Musk with Tesla, the automotive incumbents continue to relentlessly launch new super and hypercars with their 1,000 horsepower petrol-guzzling engines, and with price tags of between £250,000 to several million depending on whether it's a Lotus, Mclaren, Ferrari or Bugatti.
The automotive industry is clearly in a state of flux, with the die-hard combustion engine supporters dismissing the viability of EVs, questioning where all the cobalt to build the batteries will come from, let alone the electricity required from the grid to charge the millions of batteries.
There is of course, and always has been, an alternative which seems to be largely ignored while everyone races to build EVs, and that's Hydrogen!